| | |
| --- | --- |
| Posted on June 2, 2014 at 9:00 PM | |
The retired flight attendant members of the South Bay RUAEA Club hosted the chapter's annual spring luncheon. Bringing in former flight attendant sisters, the group chose Vahl's Restaurant & Cocktail, a long time, family owned restaurant, located in Alviso (a part of San Jose, CA) at the most southernly end of the San Francisco Bay.
Over 70 RUAEA attendees enjoyed the event that focused on flight attendants' history at United Airlines. RUAEA's flight attendant retiree members donned long flowing kimu uniforms from the olden days, turquoise in color, with Hawaiian island floral patterns. The labels still include designer Stan Hermann's name.
Exhibits of early photos from decades of flight attendant passenger care duties included a signed photo of General Douglas MacArthur to stewardess Edith Lauterbach in 1953, and a photo of First Lady Eleanor Roosevelt with a stewardess from United. One photo captured the first safety evacuation training exercise from an airplane. The year was 1952 and the tests conducted in upper state New York were coordinated by Cornell Aeronautical Laboratories and included United Airlines. The 90-second evacuation time limit was framed and still exists for tests of airplane crashworthiness. Displays included a collection of photos of the retired flight attendant hosts of the luncheon. Some photos were of their graduation from training, and the attendees were given an opportunity to play a guessing game to identify each person.
A highlight of the program for many, following the luncheon, was the viewing of a video titled "Flight Attendant Celebration," produced by retiree Gayle Hardt. The fifteen minute clip illustrated decades of flight attendants' work at numerous airlines.
An exciting raffle concluded the event.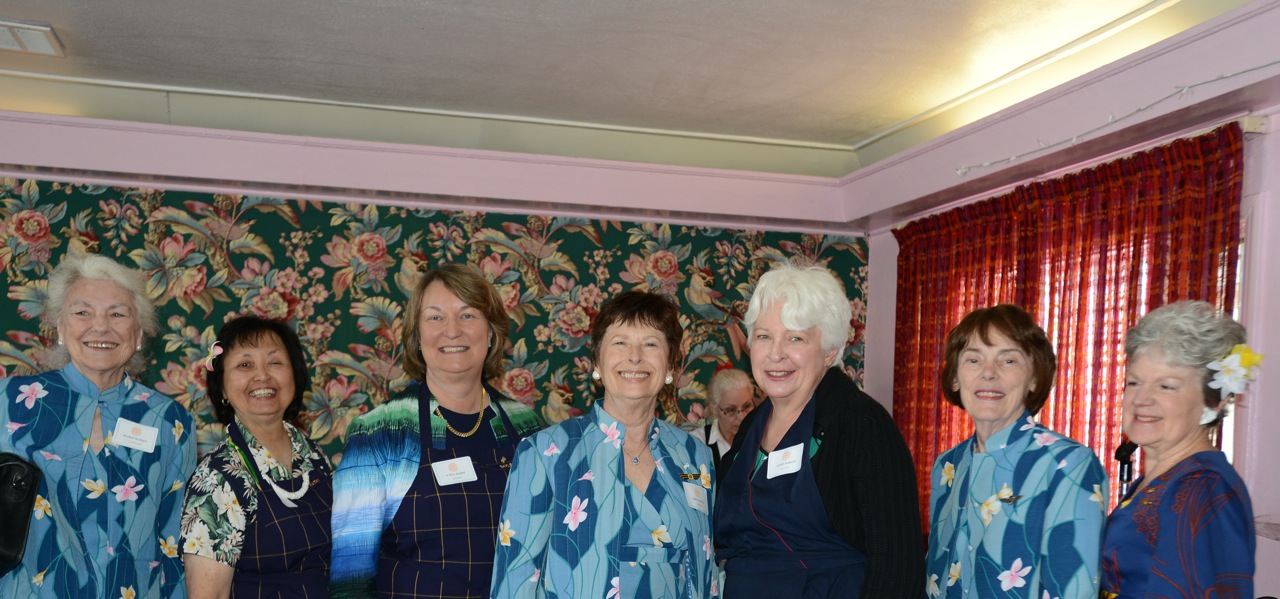 Above:  Retired flight attendents at the South Bay RUAEA 2014 Spring Luncheon.
Article contributed by Georgia Nielsen, South Bay RUAEA and RAFA Member, organizer of the 2014 Spring Luncheon.